MEDIEVAL COPY OF AN EARLY ROMAN ROAD MAP,
used by pilgrims like the Pilgrim from Bordeaux.
The Peutinger Map (TABULA PEUTINGERIANA) is an ITINERARIUM for the network of roads of the Roman Empire. It is a medieval copy of a 4th century revision of an original map. North is oriented to the right. Also, an enlargement of Jerusalem.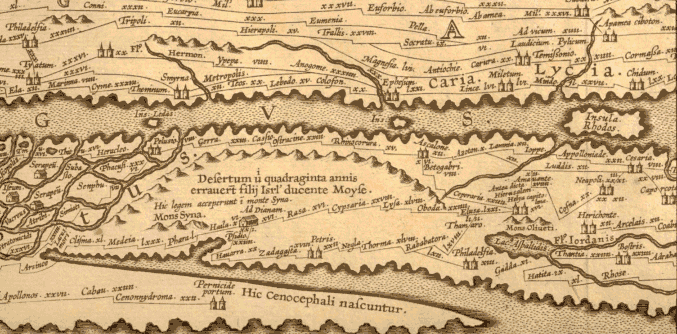 Helya Capitolina antea dicta Hierusalem: Aelia Capitolina, formerly called Jerusalem